E-mail: [email protected]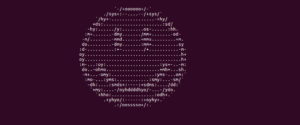 Tel. 0743-518887
Address: Sabaoani, Neamt District
Progresului Street No. 34
ROMANIA
GOAL: Work within an awesome team for building Great Apps that would change the future
EXPERIENCE:
Full Stack Developer – PHP / MySql /MongoDB / HTML5 / CSS / Javascript / AJAX/ Android Developer / MEAN / Laravel / AngularJS / Docker – FREELANCER (Jun 2017 – present day).
I am a full-stack web developer experienced with a broad array of technologies and methodologies, with over a decade experience building applications on a variety of platforms. I enjoy programming new web solutions that clients will really love. I am seeking opportunities in Web and Mobile platforms to provide quality and timely solution to my valuable customers. I respect each and every employer's time, money and the effort, so I am committed to deliver my best.
NEXIBEO ( May 2016 – May 2017 ) – Software Development Engineer – contract
FREELANCER (2008- present day)
– PHP programmer and consultant
– Over a decade of experience in PHP / MySQL / Javascript/ AJAX / [LAMP] programming.
– Applications system design on the scratch, database modeling, translating business logic requirements into solution architecture
– PHP 5/7 , Design Patterns
– Yii1/Yii2 Framework
– XML, SOAP, JSON, XML-RPC, Web 2.0, mashups
– code refactoring, caching
– HTML5, Javascript, DHTML, AJAX, jQuery, jQuery Mobile
– MySQL, database design
– MongoDB
– Linux on server, dedicated server, server administration
– Amazon WEB services EC2, S3, CDN..aso.
– WordPress custom plugins development
– Subversion, cvs, Trac, Bugzilla, Redmine Git
– APIs integration: Facebook, Authorize.net, Fedex, Paypal, Google
– E-commerce, b2b, b2c, CMS, CRM, social applications, browser-based interfaces, n-tier architecture, – Android Development
– Python, Scrapy, XPath, PyQuery
– Bootstrap
– Solr, Sphinx
– NodeJS, Sockets.io, Express
– Laravel
– AngularJS
– Ionic
– RabbitMQ, Gearman
– Team communication : via Slack
– Understanding Agile Scrum, Kanban
– Adept of Continuous Integration
SYSTEM ENGINEER – LINUX / UNIX ADMINISTRATOR 01.01.2006 – 01.08.2007
Company: Nova Semiconductors SRL
SOFTWARE ENGINEER 01.02.2005 – 01.11.2005
Company: Public Notary – Dragos Nicolae Apostol
SYSTEM ENGINEER, SOFTWARE DEVELOPER 01.08.2004 – 01.01.2005
Company: DIPP SOFTWARE
SYSTEM ENGINEER 02.08.2003 – 07.07.2004
Company: OPORTUN SRL
SYSTEM ADMINISTRATOR 30.03.2001 – 02.08.2003
Company: SC INTERACT GROUP SRL
EDUCATION:
Studies: "Stefan cel Mare" University of Suceava – Faculty of Electrical Engineering and Computer Science -> graduated in 2003 – Science of Systems and Computers
"Stefan cel Mare" University of Suceava – Faculty of Electrical Engineering and Computer Science – post-graduate studies -> graduated in 2004 – Intelligent Systems for Process Control
Courses and Certificates:
BrainBench diploma in Linux Administration
BrainBench diploma in RedHat Linux Administration
Foreign Languages(Write,Speak,Read):
English (Professional working proficiency) – also have IELTS (02.04.2016)
French (Elementary proficiency)